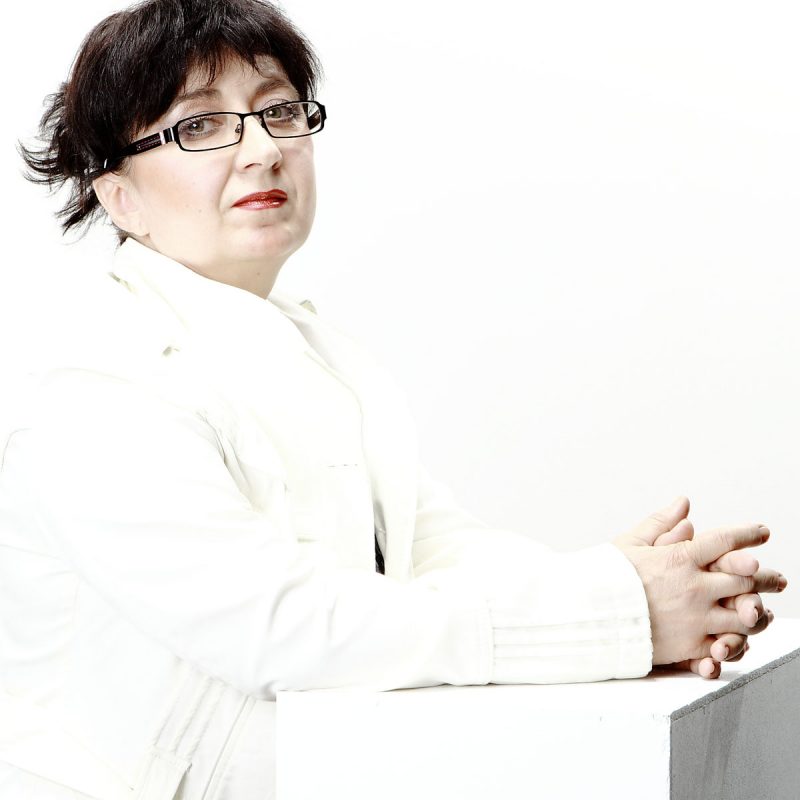 Born on 20 June 1960 in Kazanlak.
In 1985, she completed her acting studies at Kr. Sarafov NATFA in Elena Vladova's class.
Career
Casting in: Cabaret, Master Hedgehog, Little Horse, The Naughty Boy, Have a Good Meal, Little Tiger, A Tale of the Fisherman and the Fish, Cinderella, Don Juan or Seville Epidemic, Four Tales of a Dragon, The Long Nose Dwarf, Play of Lights and Shadows, Snow-white and the Seven Dwarfs, The Mad Kite, Petya and the Wolf, The Little Prince, The Frog King, The Third Ear, Storm, Oh, Those Aunts, The Golden Fish, Greedy Goody Bear, Little Ida's Flowers, Santa Claus` Assistant, Christmas Tree, Visit to Grandma Marta, Some Peculiarities of the…Puppet Theatre, Puss in Boots, Christmas Magic, Christmas Stars, The Island of Songs, Christmas Magic, Mushroomy , The Magic Tinder, Tales from the Snowy Forest, The Fabulous Princess, Christmas Entertainment,The Crooked Duckling, Who said "Meow"?, The Three Snowmen, Hurry Up To Kindergarten,Who Will Sing Me, Who Will Make Me Laugh?, A Journey with a Painted Man, The Little Mermaid, This apple is strange and the woods it will change, Prince Frost, The Adventures of Cipollino, The Wonderful Gift, Grandma Marta has come,  The Forest Singers, Christmas Adventures in the Fairy Forest, I am Bulgarian,The Three Little Pigs, Glarus Retro Cabaret, Princess and Prince Pumpkin in the Kingdom of the Autumn, Christmas in the Winter Palace, A Tale of the Seven Goats, Rabbits Frolics  etc.
Participation in the Children's theater classroom (2020).
Awards
- The big prize The Golden Mask for Play of Lights and Shadows and Yellow Boy at 5th International Festival of Puppet Theatres, Tehran, Iran /1994/
- Varna Prize 2022 for professionalism and creative imagination in creating of the show for adults "Glarus Retro Cabaret", dedicated to "Varna - 100 years resort "