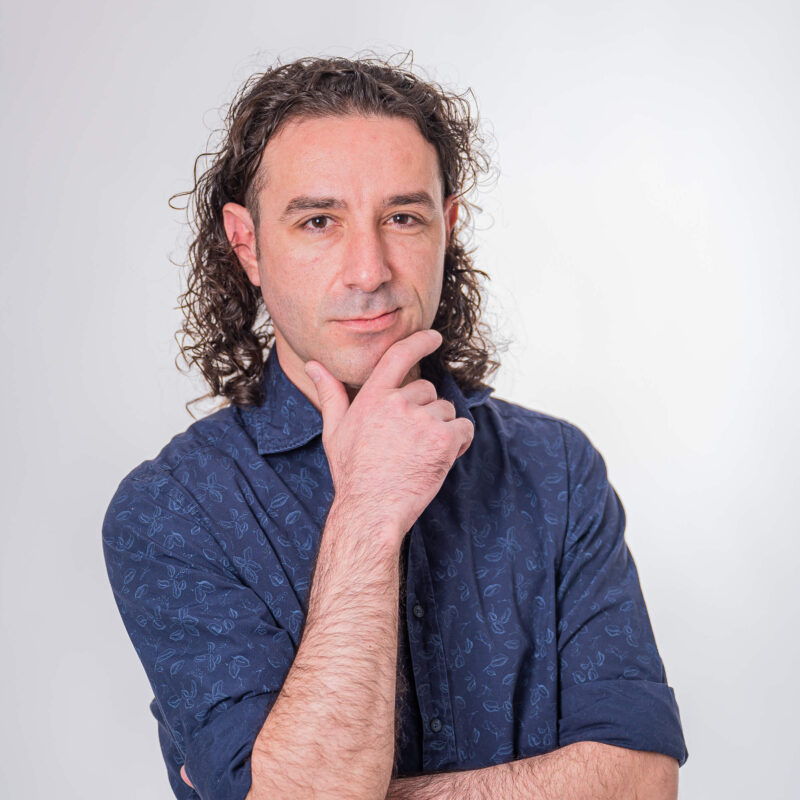 Born on 11 March 1984 in Varna.
Graduate from Kr. Sarafov NATFA in Prof. Dora Ruskova's class in 2007.
Actor at SPT, Varna since August 2007.
Career
Cast: in the Training Puppet Theatre - The Princess and the Pig-tender - the King, A Memory of Petrushka - the Charlatan, in the performances Sua, Thirst, The Music of My Hands, The Little Baba Yaga.
In Varna SPT: Little Ida`s Flowers, Christmas Tree, Visit to Grandma Marta, Sleeping Beauty, Some Peculiarities of the…Puppet Theatre, Mozart and Salieri,The Cave and the Shadows,The Princess and the Pig-tender, Beauty and the Beast, Christmas Frolic with Tsvyatko and Bradatko, The Beauty is Sleeping, Puss in Boots, Grandpa and the Turnip, Christmas Stars, The Happy Prince, The Island of Songs, Allegro Vivace, Outlook of a Stump, Bollywood, Christmas Magic, Nine and a Bit , Mushroomy , The Magic Tinder, With a Light Step and Other Tries, Legally Liar, Christmas Entertainment,The Dog That Could Not Bark , Silent Legends, Who doesn't eat vegetables, Sleeping Beauty, The Purple Island, The Three Snowmen, The Magic Cooks, Folklore Fantasies, Let's Go To School, Winnie the Pooh, Magic meadow, Mozart in Love, Orpheus, Prince Frost, Western, Bunny at Sea,  Three Dioptres Happiness, The Fox,  Christmas Gift,  The Adventures of Cipollino, Grandma Marta has come, A tale for you! The Selfish Giant, A tale for you! The Steadfast Tin Soldier,  If Freud was an Indian,  Sweet Mimi and Wonderful Vitamins, Christmas Adventures in the Fairy Forest, I am Bulgarian, Mower Men,  Glarus Retro Cabaret, Princess and Prince Pumpkin in the Kingdom of the Autumn, Christmas in the Winter Palace, A Tale of the Seven Goats, Through the Looking Glass, The Three Little Pigs etc.
Director of Little Red Riding Hood, Grandpa`s Yard, Rabbits Frolics.
Awards
- Collective prize for the plays A Memory of Petrushka, Sua, Thirst, The Music of My Hands at the festival Mihail Lakatnik, Yambol/2007/;
- Award for Experimental and New Forms for The Cave and the Shadows at the 5th International Puppet Theatre Festival for Adults Pierrot, Stara Zagora/2007/;
- Varna 2007 Award – collective,for the artistic team having realized the performance The Cave and the Shadows;
- Prize for development of the theatre's means of expression - for The Cave and the Shadows at the 14th International Puppet Festival The Golden Dolphin /2008/;
- The big prize The Golden Dolphin for an overall performance(section performances for adults) Outlook of a Stump and Prize for artistry (section performances for adults) - to the artistic team having realized the performance Outlook of a Stump at the 15th International Puppet Festival The Golden Dolphin, Varna/2011/;
- Varna Prize 2012 for the performance Outlook of a Stump;
- IKAR Award 2014 for Best Performance for Legally Liar;
- Special IKAR Award 2015 for striking imagery for Silent Legends;
- Varna Prize 2015 to the team of the performance Silent Legends
- Varna Prize 2017 to the team of the performance Winnie the Pooh after A. Milne, directed by Biserka Kolevska
- The Grand Prix "The Golden Dolphin" is bestowed to Varna State Puppet Theatre, Bulgaria for the visual performance based on motifs from ancient mythology "ORPHEUS". Director – Boian Ivanov, stage design and costumes – Svila Velichkova, choreography – Tatyana Sokolova, music - Hristo Namliev, video mapping - Todor Todorov at 17th The Golden Dolphin International Puppet Festival, Varna, 2017
- Award for team work in the creation of the characters by the meanings of improvisation and for the stimulation of the imagination of the young spectators for The Magic Cooks at the 19th  The Magic Curtain International Festival of Performances for Children, Targovishte, Bulgaria
- International Puppet Theatre Festival Summer, Puppets and Friends, Veliko Tarnovo, Bulgaria,2019 – Audience's prize for the performance Little Red Riding Hood
- Individual Varna Prize 2020 for the Fox`s part in the performance for adults The Fox by Sławomir Mrożek
- Award for achievement in humor and satire in the Bulgarian theater "Golden Kukerikon-2021" for the performance "If Freud was an Indian"
- Varna Prize 2022 for professionalism and creative imagination in creating of the show for adults "Glarus Retro Cabaret", dedicated to "Varna - 100 years resort "
- Grand Prix (performances for children) for the performance Through the Looking Glass – Musical adapted from the novel by Lewis Carroll by Varna State Puppet Theatre, Bulgaria at 18th International Puppet Festival The Golden Dolphin, Varna, Bulgaria, 2022
- Award for the Best Puppet Theatre 2023 bestowed by The Ministry of Culture
- IKAR Audience Award  2023 for the musical Through the Looking Glass