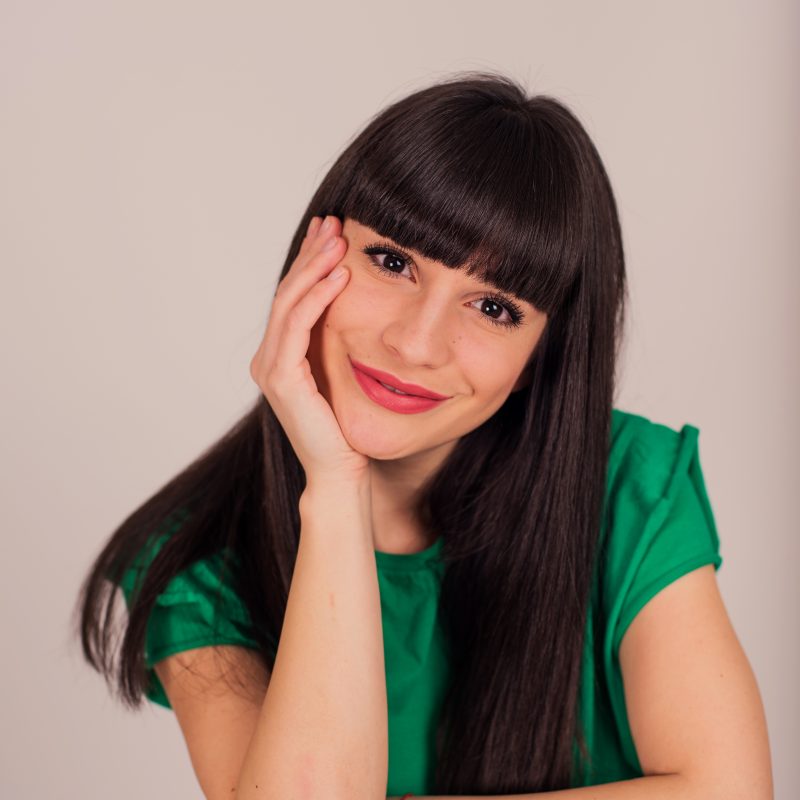 Born on 23 February 1994.
Graduate from Kr. Sarafov NATFA in Prof. Bonyo Lungov's class in 2017.
Actress at Varna State Puppet Theatre since 2017.
Career
Cast  in NATFA Training Puppet Theatre:  The Bravest Tailor  directing by Bonyo Lungov, The Sea of Fantasy directing by Bonyo Lungov, Frog The King directing by Darin Petkov, Song of Love - musical directing by Bonyo Lungov.
Cast in Varna State Puppet Theatre: Christmas Slide,
This apple is strange and the woods it will change,The Three Fairies, Little Red Riding Hood, The Adventures of Cipollino, Hello, School!, The Flower Meadow, Christmas Wishes,  The Little Mermaid, Fluffy's Garden, Three Dioptres Happiness, The Fox,  Thumbelina,  The Wonderful Gift, Grandma Marta has come, A tale for you! The Princess and the Pig-tender,  A tale for you! Curly and the Three Bears,  A tale for you! Parade of Letters and Puppets, Grandpa`s Yard, If Freud was an Indian, Let`s go to School, The Snow Queen, Christmas Adventures in the Fairy Forest, On the Green Meadow, I am Bulgarian, Mower Men, Glarus Retro Cabaret, Princess and Prince Pumpkin in the Kingdom of the Autumn, Christmas in the Winter Palace, A Tale of the Seven Goats, Through the Looking Glass etc.
Participation in film production: Immunity  directed by Raymond Steers
Participation in the Children's theater classroom (2020).
Awards
- International Puppet Theatre Festival Summer, Puppets and Friends, Veliko Tarnovo, Bulgaria,2019 – Audience's prize for the performance Little Red Riding Hood
- Award for achievement in humor and satire in the Bulgarian theater "Golden Kukerikon-2021" for the performance "If Freud was an Indian"
- Varna Prize 2022 for professionalism and creative imagination in creating of the show for adults "Glarus Retro Cabaret", dedicated to "Varna - 100 years resort "