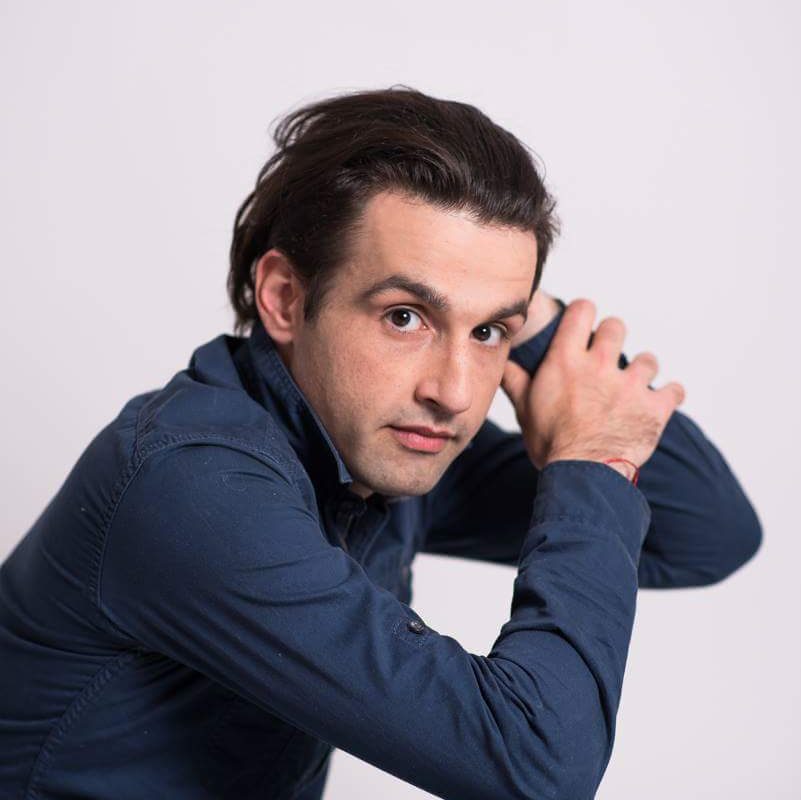 Born on 19 January 1989.
Graduate from Kr. Sarafov NATFA in Prof. Dora Ruskova's  class in 2015. Actor at State Puppet Theatre Sliven in 2015 and 2016. Actor at State Puppet Theatre Varna since 2016.
Career
Cast in NATFA Training Puppet Theatre: The Music in my hand directed by Prof. Dora Ruskova, Fairy tale for elves directed by Emilia Malenova, Zamza Family directed by Katya Petrova
Cast in SPT Sliven: The Long Nose Dwarf, The Three Pigs, Who was Santa Claus? , A Tale of Happiness, Tale of Luck , The Pink Dragon
Cast in SPT Varna: Snow White and the Magical Gift, Christmas Frolics, Mozart in Love, The Dog That Could Not Bark, The Little Mermaid, Who in the forest knows the rules?, Under the Mushroom, Autumn Magic Meadow, Orpheus, Prince Frost, Western,  Little Red Riding Hood,  The Adventures of Cipollino,  The Flower Meadow, Winnie the Pooh,  Fluffy's Garden,  Three Dioptres Happiness, The Fox, Thumbelina, Christmas Gift, Grandma Marta has come ,Grandpa`s Yard, Let`s go to School,  Christmas Adventures in the Fairy Forest, On the Green Meadow, I am Bulgarian,  The Three Little Pigs, Mower Men, Glarus Retro Cabaret, Princess and Prince Pumpkin in the Kingdom of the Autumn, A Tale of the Seven Goats,  Rabbits Frolics etc.
Participation in:
-  Luminus  - advertisement by the Production House MIB Made in Bulgaria, Elf
- 451 square Independent, Theater Atom, Festival Organizer
- P.S. - a movement performance dedicated to P. Yavorov and 100 years since his death, Yavorov
- Smart Christmas - film, Orpheus Film Center, Elf
- Participation in the Children's theater classroom (2020).
Awards
- IKAR Award 2016 for Best Puppet Performance for Zamza Family
- The Grand Prix "The Golden Dolphin" is bestowed to Varna State Puppet Theatre, Bulgaria for the visual performance based on motifs from ancient mythology "ORPHEUS". Director – Boian Ivanov, stage design and costumes – Svila Velichkova, choreography – Tatyana Sokolova, music - Hristo Namliev, video mapping: Todor Todorov at 17th International Puppet Festival "The Golden Dolphin", Varna, 2017
- International Puppet Theatre Festival Summer, Puppets and Friends, Veliko Tarnovo, Bulgaria,2019 – Audience's prize for the performance Little Red Riding Hood
- Varna Prize 2022 for professionalism and creative imagination in creating of the show for adults "Glarus Retro Cabaret", dedicated to "Varna - 100 years resort "