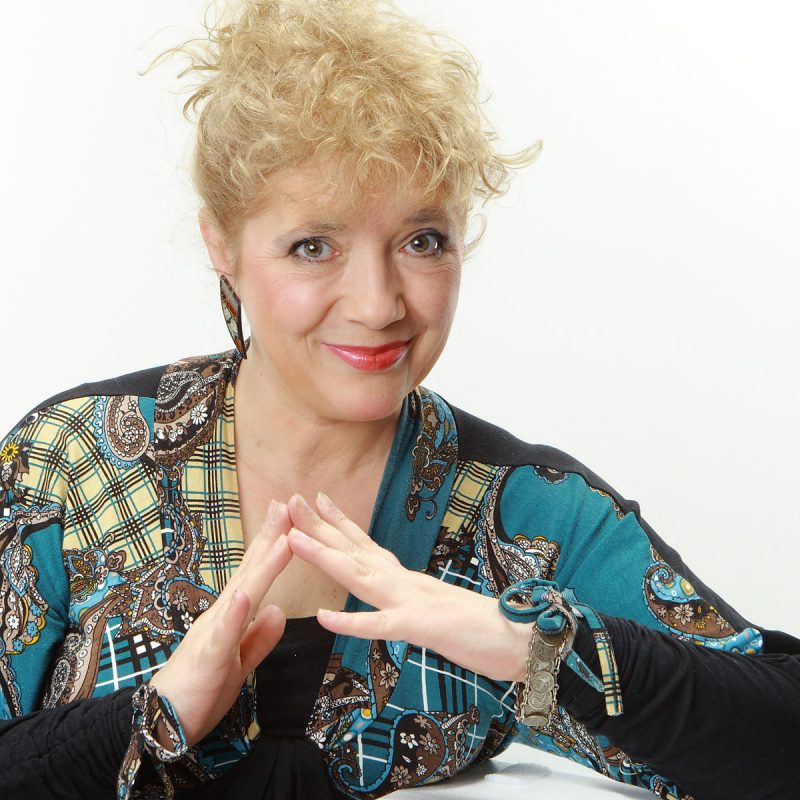 Born on 25 September 1960 in Varna.
Graduate from Kr. Sarafov NATFA in Prof. Atanas Ilkov's class in 1984. Actress in SPT, Varna since 1984.
Career
Casting in: The Star Boy, Buratino - Buratino, The Hedgehog Jojo - Jojo, Cabaret, Pie the Parrot - the Parrot, Master Hedgehog, The Most Beautiful War - Lisistrata, Midsummer Night's Dream, Snowy Snowman, Don Juan, Four Tales of a Dragon, The Yellow Duckling - the Squirrel, The Devil's Mirror - Gerda, Play of Lights and Shadows, The Dog That Could Not Bark, A White Tale, The New Adventures of Booboo, Petya and the Wolf, Mary Poppins, A Tale of the Sleeping Kingdom, The Little Sunflower, The Sleeping Button, Greedy Goody Bear, Little Ida's Flowers, Znaiko Know – all, The Merry Dwarfs, Pizho and Penda, Some Peculiarities of the…Puppet Theatre, The Island of Songs, Grandpa's Mitten, Snow White and the Magical Gift , Mushroomy, The Fabulous Princess, Christmas Entertainment,The Crooked Duckling, Who said "Meow"? Who in the forest knows the rules?, My Dear Teacher, Forest Garden, March Fun, The Three Snowmen, Christmas Stars, The Little Mermaid, This apple is strange and the woods it will change,  The Adventures of Cipollino,  Carnival  in the Forest, Grandma Marta has come,  The Forest Singers, On the Green Meadow, I am Bulgarian, Glarus Retro Cabaret, Princess and Prince Pumpkin in the Kingdom of the Autumn, Christmas in the Winter Palace, A Tale of the Seven Goats,  Rabbits Frolics etc.
Participation in the Children's theater classroom (2020).
Awards
- Award for acting mastery for her part in The Star Boy and Award from the children jury at the 4th National Competition of Puppet Theatre, Gabrovo, Bulgaria (1985);
-  Prize of the Bulgarian Actors' Union for best female part (1985);
- Varna Prize (1985);
-  The big prize The Golden Mask for Play of Lights and Shadows and Yellow Boy at 5th International Festival of Puppet Theatres, Tehran, Iran /1994/;
- Varna Prize 2022 for professionalism and creative imagination in creating of the show for adults "Glarus Retro Cabaret", dedicated to "Varna - 100 years resort "