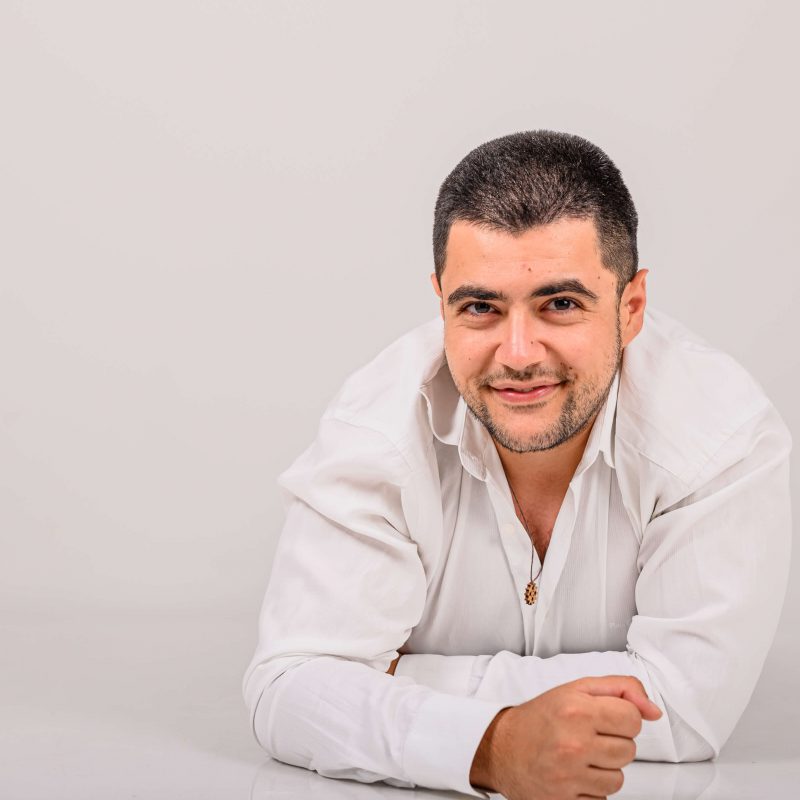 Born on 23 February 1996 in Sofia.
Graduate from Kr. Sarafov NATFA in Prof. Zheni Pashova 's class in 2020.
Actor at State Puppet Theatre Varna since 2020.
Career
Cast in performances at NATFA "Krastyo Sarafov":
- The Clown and the Thief in the performance The Princess and the broken Shoes, directed by Prof. Slavcho Malenov.
- Circle author's performance by Prof. Jeni Pashova, directed by  Mihaela Tyuleva
- The Dragon from Voyteshka Street in the role of Mr. Trutina, directed by Dobromila Dimitrova
Cast in Atelier 313 Theater:
Piano on the Moon author's performance by director Petar Pashov in the role of the Strange Man
Cast in SPT Varna: If Freud was an Indian , The Forest Singers, Christmas Adventures in the Fairy Forest, On the Green Meadow, I am Bulgarian,  The Three Little Pigs, Mower Men, Cinderella,  Glarus Retro Cabaret, Princess and Prince Pumpkin in the Kingdom of the Autumn, Christmas in the Winter Palace, Through the Looking Glass etc.
Participation in the Children's theater classroom, 2020.
Awards
- Award for achievement in humor and satire in the Bulgarian theater "Golden Kukerikon-2021" for the performance "If Freud was an Indian"
- Varna Prize 2022 for professionalism and creative imagination in creating of the show for adults "Glarus Retro Cabaret", dedicated to "Varna - 100 years resort "