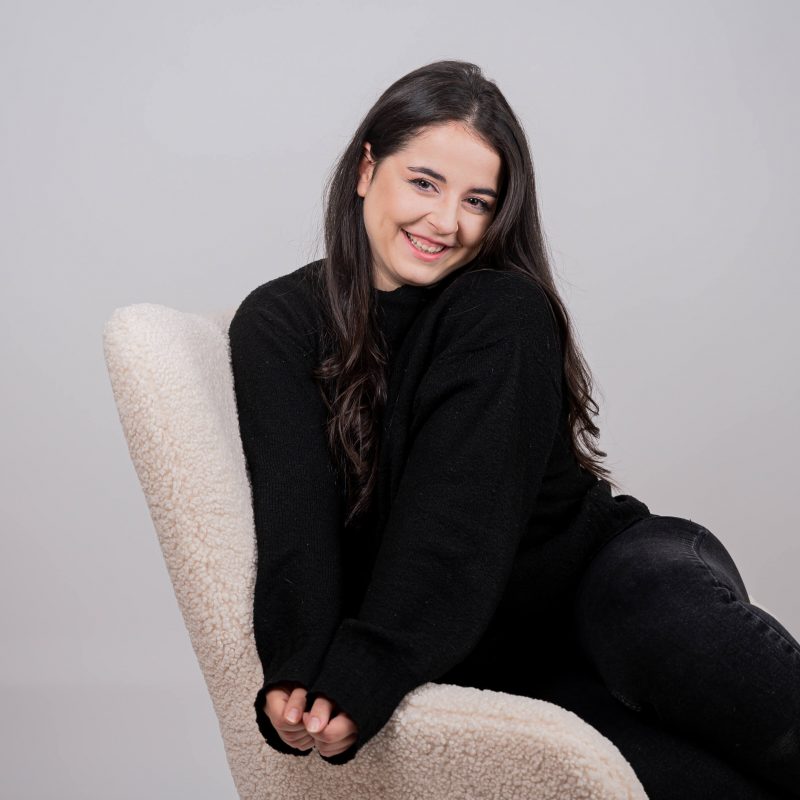 Born on 18 December 1998 in Sofia.
Graduate from Kr. Sarafov NATFA in Prof. Zheni Pashova 's and Associate Prof. Petar Pashov 's  class in 2020.
Actress at State Puppet Theatre Varna since 2021.
Career
Cast in the theater:
-  Understatement  - directed by Denis Simeonov, Atelier 313 Theater
- The Bowler Hat - directed by Katya Petrova, SPT Plovdiv
Cast in SPT - Varna:
Cinderella, Glarus retro cabaret, Princess and Prince Pumpkin in the Kingdom of the Autumn, Christmas in the Winter Palace, Through the Looking Glass, Christmas Stars etc.
Cast in the opera:
- Chaplin - The Musical! - directed by Boris Pankin, Varna Opera
- The Lion King - directed by Petko Bonev, Varna Opera
Cast in the cinema:
In the role of Neda Dermendzhieva in the series of BTV - Scars
Dubbing in the movies:
Toy Story, Horton, Coraline, UglyDolls,  Spies in Disguise , Kim Possible , Elena of Avalor and many others.
Awards
- Varna Prize 2022 for professionalism and creative imagination in creating of the show for adults "Glarus Retro Cabaret", dedicated to "Varna - 100 years resort "
- Grand Prix (performances for children) for the performance Through the Looking Glass – Musical adapted from the novel by Lewis Carroll by Varna State Puppet Theatre, Bulgaria at 18th International Puppet Festival The Golden Dolphin, Varna, Bulgaria, 2022