Summary
Gianni Rodari's characters, loved by everyone, come alive on the stage of our puppet theatre to take us in the vast hedge maze in the garden of the Castle. There, together with Cipollino – the little onion, we will hop across the fence and meet Little Countess Cherry. And where do we meet Lord Tomato, Duke Tangerine, Barron Orange, Sick the dog and all the other characters? We will find out if we become a part of this wonderful moral story… "The adventures of Cipollino" on stage for the first time! Sounds incredible, doesn't it?
The performance is not suitable for children under the age of 4.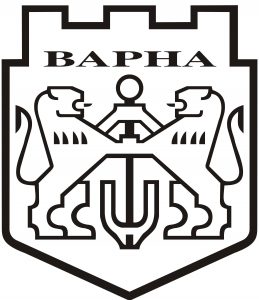 This project has been realized by the financial support of the Cultural Fund, Varna Municipality.
by Gianni Rodari
Script and directing: Biserka Kolevska
Stage design and puppets: Svila Velichkova
Music: Nelko Kolarov
Puppetmaker: Elena Tsonkova
Cast: Boyan Stoyanov, Ivan Shumarov, Krasimir Dobrev, Evgeniya Vasileva, Teodor Hristov, Diana Staykova, Emilia Petkova, Gergana Gospodinova, Tanya Zhekova, Maria Tomova, Stoyan Stoyanov