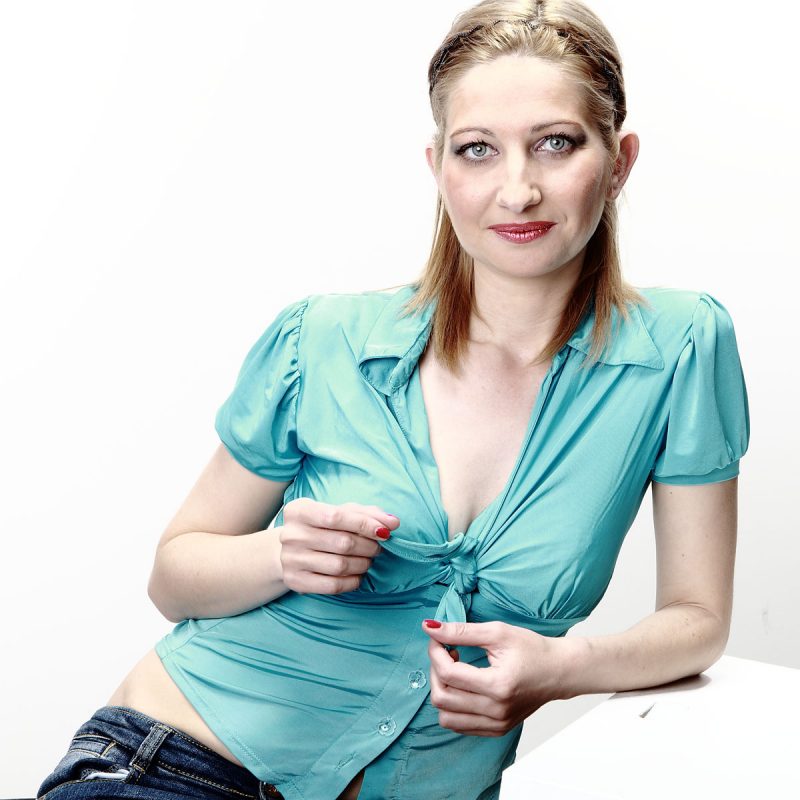 Born on 24 January 1977 in Varna.
Graduate from Kr. Sarafov NATFA in Prof. Dora Ruskova's class in 1999.
Actress at SPT, Stara Zagora (1999-2000), Varna SPT (2001-2003) and since May 2007.
Career
Cast: at SPT, Stara Zagora - Quite Delicious
In SPT, Varna - The Light Blue Peter, The Wheat Bread, The Little Parrot Rony, The Cave and the Shadows, Little Ida's Flowers, Sleeping Beauty, Some Peculiarities of the…Puppet Theatre, Christmas Tree, Pizho and Penda, Christmas Frolic with Tsvyatko and Bradatko, The Beauty is Sleeping, Christmas stars, The Island of Songs,Outlook of a Stump, Bollywood, Grandpa's Mitten, Nine and a Bit , Piggy The Unruly, Mushroomy, The Magic Tinder, With a Light Step and Other Tries, Little Wizards, My Dear Teacher, Sleeping Beauty, The Purple Island, Fabulous Christmas,Who Will Sing Me, Who Will Make Me Laugh?, The Little Mermaid, Let's Go To School, Snow White and the Magical Gift, Christmas Frolics, Magic meadow, Mozart in Love, Orpheus, Autumn Magic Meadow, Christmas Slide,Western, The Adventures of Cipollino,  Hello, School! etc.
Host of the children's show The Best of … at the Festival and Congress Centre, Varna (2003 - 2004).
Awards
- Award for Experimental and New Forms for The Cave and the Shadows at the 5th International Puppet Theatre Festival for Adults Pierrot, Stara Zagora/2007/;
- Varna 2007 Award – collective,for the artistic team having realized the performance The Cave and the Shadows;
- Prize for development of the theatre's means of expression - for The Cave and the Shadows at the 14th International Puppet Festival The Golden Dolphin /2008/;
- The big prize The Golden Dolphin for an overall performance(section performances for adults) Outlook of a Stump and Prize for artistry (section performances for adults) - to the artistic team having realized the performance Outlook of a Stump at the 15th International Puppet Festival The Golden Dolphin, Varna/2011/;
- Varna Prize 2012 for the performance Outlook of a Stump;
- The Grand Prix "The Golden Dolphin" is bestowed to Varna State Puppet Theatre, Bulgaria for the visual performance based on motifs from ancient mythology "ORPHEUS". Director – Boian Ivanov, stage design and costumes – Svila Velichkova, choreography – Tatyana Sokolova, music - Hristo Namliev, video mapping - Todor Todorov at 17th The Golden Dolphin International Puppet Festival, Varna, 2017