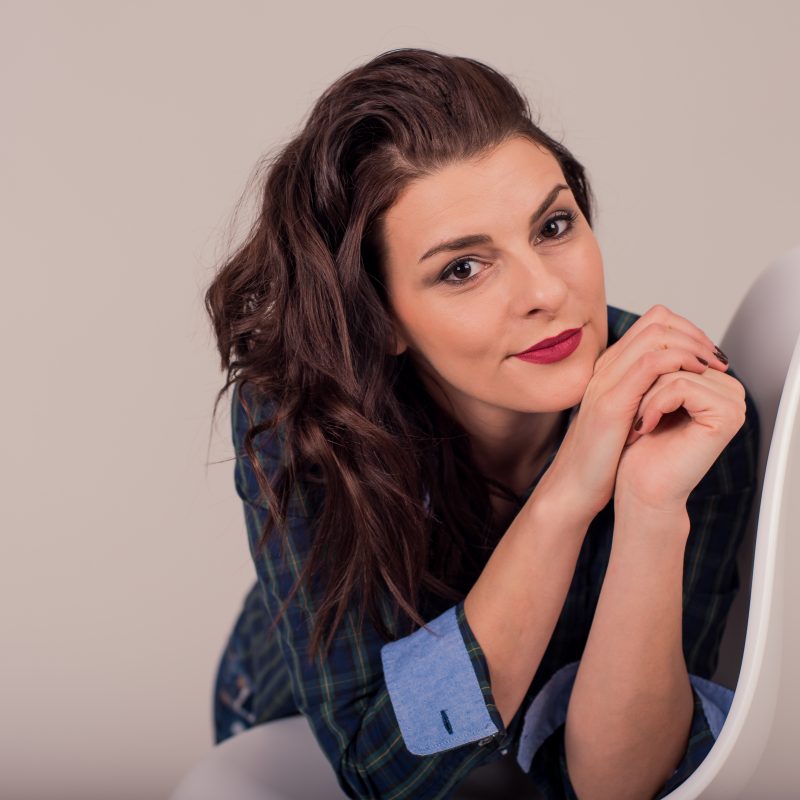 Graduate from Kr. Sarafov NATFA in Prof. Rumen Rachev's class in 2014.
Graduate masters degree from Kr. Sarafov NATFA in associate professor Veselin Rankov 's class in 2015.
Career
From 2014 to 2017 - actress at Theatre Musical Center Kardzhali
Actress at SPT, Varna since 2017.
Casting in Theatre Musical Center Kardzhali – Not every thief is a crook, The Last Passionate Lover, Simeonic is guilty for everything, Puc, Theatrical Exhibition.
Casting in Municipal Theatre Kyustendil - Shot in West Central Park
Casting in NATFA – Balgaran Cinema Theater, Theatrical Exhibition, Play 27, Petya and the Wolf.
Casting in Varna State Puppet Theatre - Prince Frost, Western, The Three Fairies, Little Red Riding Hood, The Adventures of Cipollino, Hello, School!,  The Flower Meadow,  The Little Mermaid,  The Small Garden of Puhcho etc.
Casting in the Bulgarian movies:
A la minute, Sofia citizens in more , Z Revolution, Stolen Life, Star Trainees, Almost Chekhov, Knockout or anything she wrote