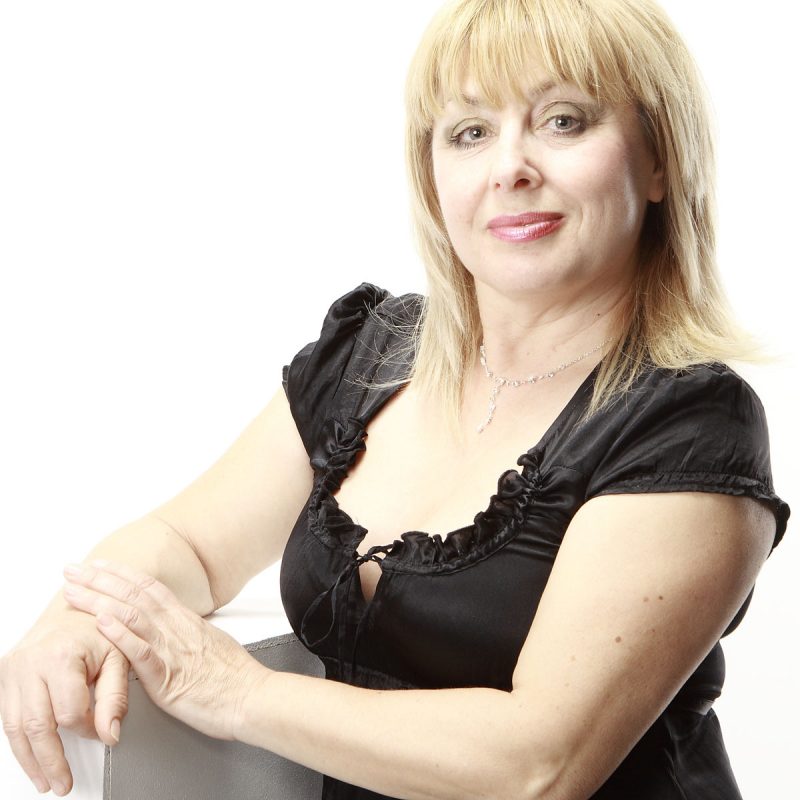 Born on 12 March 1964 in the village of Brestak, Varna region.
Graduate from Krastyu Sarafov NATFA in Prof. Nikolina Georgieva's class.
Actress at SPT, Varna since 1978.
Career
Casting in: Trip With No Suitcase - Ragazza, The Wizard of Oz- Dorothy, Goldie Golden Girl - Goldie, The Gold Fish, Aladdin - Aladdin, The Brave Lead Soldier - Moly, Patilans' Kingdom - Dana, Once Upon a Time There Was a Little Devil - Fyut the Little Devil, Understatement - Svetlyo, We, the Sparrows - Yu-Tu, The Egg - the Egg, Until the Third Roosters Crows - Baba Yaga's Daughter, Spring Carnival - Little Snowdrop, Cabaret - Lola Fifi, Mi-Shi-Ko and Mi-Shi-San - Mi-Shi-San, A Hat Store - the Little Crow, The Most Beautiful War, Midsummer Night's Dream, Cinderella, Four Tales of a Dragon - the Bad Princess, A Tale of the Sleeping Kingdom , Frackie the Penguin, Quite Delicious, The Little Sunflower - the Rooster, Oh, Those Aunts, The Golden Fish, Little Ida's Flowers, Some Peculiarities of the…. Puppet Theatre, The Snow Queen, Christmas Tree, Visit to Grandma Marta, The Princess and the Pig – tender, Christmas Magic, Christmas Stars, The Island of Songs,Christmas Magic, Mushroomy, Tales from the Snowy Forest, The Fabulous Princess, Christmas Bells,The Crooked Duckling, Who said "Meow"?, Let's Go To School,Who Will Sing Me, Who Will Make Me Laugh?, Christmas Tree, The Little Mermaid, This apple is strange and the woods it will change, Hello, School!, Carnival  in the Forest etc.
Starring in the movie Blood is Thicker than Water directed by Georgi Dyulgerov.