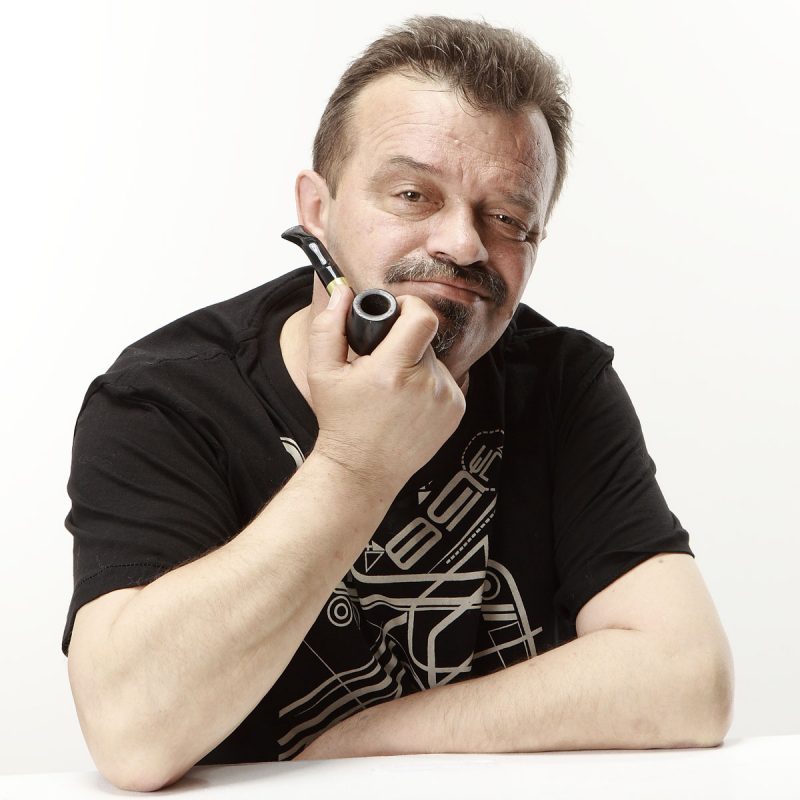 Born on 22 July 1955 in the town of General Toshevo.
Graduate from Kr. Sarafov NATFA in Prof. Atanas Ilkov's class (1984). Working at Varna SPT since 1.08.1984.
Career
Casting in: Booboo, Until the Third Roosters Crows, As Frenchmen Say, The Star Boy, Buratino, The Hedgehog Jojo, Cabaret, Master Hedgehog, A Tale of Truth and Non-Truth, The Most Beautiful War, Little Horse, Let's Meet, The Raven, The Long Nose Dwarf, Frackie the Penguin, Birds, Play of Lights and Shadows, The Dog That Could Not Bark, Cosse Bosse, Snow-white and the Seven Dwarfs, The Mad Kite, The New Adventures of Booboo, Petya and the Wolf, Mary Poppins, The Hero Man and the Golden Apple, Aladdin, The Little Prince, A Tale of the Sleeping Kingdom, The Light Blue Peter , Folklore Fantasies, Understatement, The Wheat Bread, Storm, Greedy Goody Bear, Znaiko Know-all, Santa Claus` Assistant, Visit to Grandma Marta, Some Peculiarities of the…Puppet Theatre, The Princess and the Pig – tender, Christmas Stars, The Island of Songs, The Magic Tinder, Christmas Entertainment etc.
Awards
- Awards for acting mastery for his parts in As the Frenchmen Say and Star, Children's Jury award at the 4th National Competition of Puppet Theatres (1985)
- Prize for the most vivid and unusual means of expression in the performance Birds at Burborak Festival, Smolyan/1994/;
- Puppeteer Award for his part in The Crazy Kite /1997/;
- Varna Prize 2002 for the performance Folklore Fantasies;
- Audience's prize for Folklore Fantasies at the Puppet Festival, Tolosa, Spain/2003/;
- Best performance prize for Folklore Fantasies at the 5th Asian International Puppet Festival, Taipei, Taiwan /2004/;
- Award for the acting ensemble for the performance Folklore Fantasies at the 8th International Festival of Performances for Children The Magic Curtain, Targovishte/2007/.