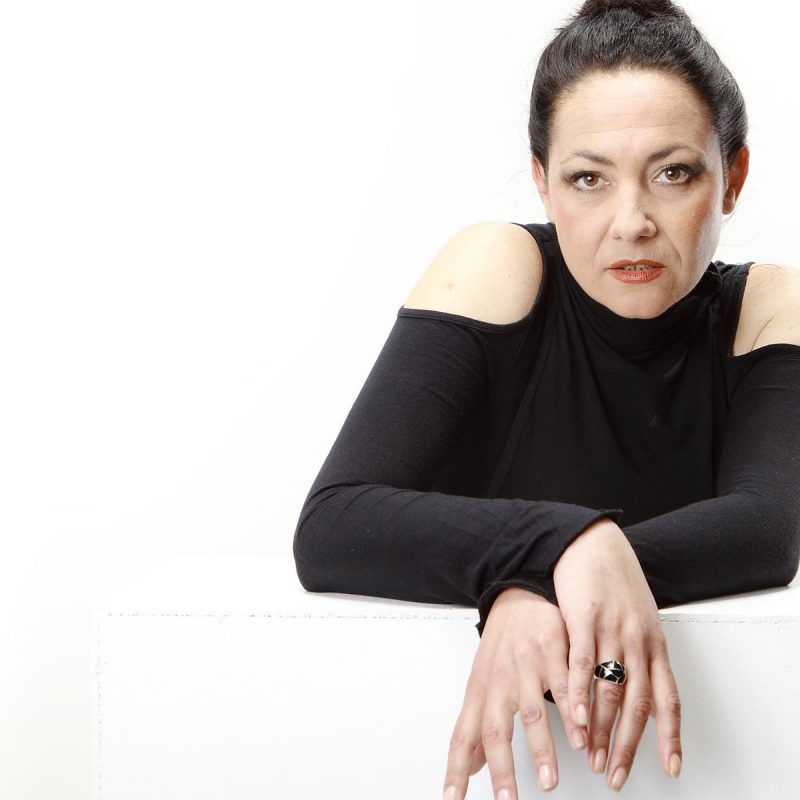 Born on 19 July 1966 in Sliven.
Graduate from Kr. Sarafov NATFA in B. Sarchadzhiev's class in 1991. Actress at SPT, Varna.
Career
Casting in: Play of Lights and Shadows, A Tale of the Pea - the Prince, Max and Morits - the Teacher, A White Tale, Hero Boy and the Golden Apple - the Monster, Bilyana, Frog, Mary Poppins - Mary Poppins, The New Adventures of Booboo - the Goodness Princess, The Sad Prince - the Dream, The Third Ear - the Rabbit, Hercules, Alice - the White Queen, The Sleeping Button - the Dream, Storm - Ariel, A Story About the Singing Tree - The Mermaid and and the Old Lady, Petya and the Wolf - Petya, The Golden Fish, The Cave and the Shadows, Little Ida's Flowers, The Merry Dwarfs, Visit to Grandma Marta – the Fox, Some Peculiarities of the….Puppet Theatre, The Princess and the Pig – tender – The Princess Henrietta, The Curious Friedrich, Grandpa and the Turnip, Grandpa's Mitten, Snow White and the Magical Gift , Mushroomy,The Magic Tinder, The Fabulous Princess, Christmas Entertainment,The Crooked Duckling, Who said "Meow"?, Rapunzel, Who in the forest knows the rules?, My Dear Teacher, Fabulous Christmas, Hurry Up To Kindergarten, Who Will Sing Me, Who Will Make Me Laugh?, A Journey with a Drawing Manikin, Winnie the Pooh, Christmas Stars, The Little Mermaid, This apple is strange and the woods it will change, Christmas Slide, The Adventures of Cipollino, Christmas Wishes,  The Wonderful Gift, Grandma Marta has come, The Forest Singers,  I am Bulgarian, Glarus Retro Cabaret, Princess and Prince Pumpkin in the Kingdom of the Autumn, Christmas in the Winter Palace, A Tale of the Seven Goats etc.
Guest starring in Stoyan Bachvarov Drama Theatre, Varna, Amalia in Duel and Martin in The Teacher.
Radio commercials records.
Participation in the Children's theater classroom (2020).
Awards
- The big prize The Golden Mask for Play of Lights and Shadows and Yellow Boy at 5th International Festival of Puppet Theatres, Tehran, Iran /1994/;
- Special prize to the performance Hercules at the 12th International Puppet Festival The Golden Dolphin , Varna/2002/;
- Individual Varna Prize 2005 to Emilia Petkovafor Ariel's part in Storm and Rabbit's in The Third Ear
- The big prize The Golden Dolphin for an overall performance – for A Story About the Singing Tree at the 13th International Puppet Festival The Golden Dolphin, Varna/2005/;
- Award for Experimental and New Forms for The Cave and the Shadows at the 5th International Puppet Theatre Festival for Adults Pierrot, Stara Zagora/2007/;
- Varna 2007 Award – collective, for the artistic team having realized the performance The Cave and the Shadows;
- Prize for development of the theatre's means of expression - for The Cave and the Shadows at the 14th International Puppet Festival The Golden Dolphin /2008/;
- Award for artistry to Emilia Petkova in A Story About the Singing Tree at the 7th International Festival of Children's Theatres - Banja Luka 2008, RS/2008/;
- Varna Prize 2017 to the team of the performance Winnie the Pooh after A. Milne, directed by Biserka Kolevska