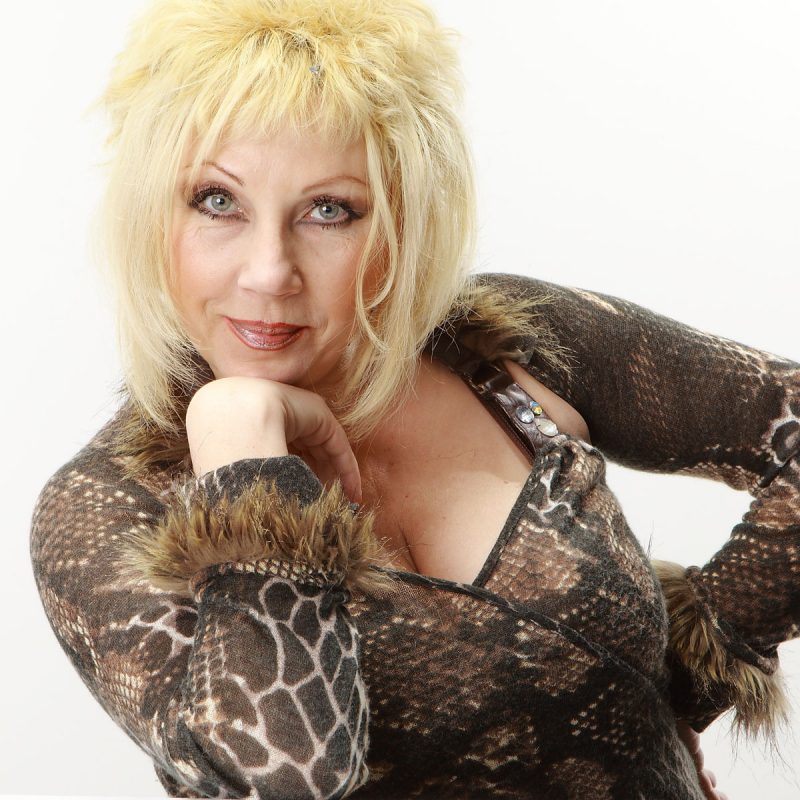 Born on 1 February 1961 in Gabrovo.
Graduate from Kr. Sarafov NATFA in Prof. Atanas Ilkov's class in 1984. She worked as an actress at SPT, Stara Zagora and SPT, Varna.
Career
Casting in:A Tale of the Brave Nut-cracker , The Cat in Boots, Ruslan and Lyudmila, The Yellow Duckling, Duel, Mi-Shi-Ko and Mi-Shi-San, A Young Lady's Visit, Lisistrata, Tales by Order, Max and Morits, The Mad Kite, A Tale of the Sleeping Kingdom, Portraits, Play of Lights and Shadows, The Underground, Mary Poppins, Understatement, Spring Frolics, A Little Christmas Tale, Folklore Fantasies, The Snow Queen, The Cave and the Shadows, Little Ida's Flowers, The Red Riding Hood on Christmas Eve, Visit to Grandma Marta, Some Peculiarities of the…Puppet Theatre, Beauty and the Beast, Christmas Magic, The Beauty is Sleeping, The Island of Songs, Allegro Vivace, Outlook of a Stump, Bollywood,Christmas Magic, Nine and a Bit, Snow White and the Magical Gift , Mushroomy,The Magic Tinder, With a Light Step and Other Tries, Legally Liar, Christmas Carnival , Silent Legends, Christmas House, Who doesn't eat vegetables, Sleeping Beauty, The Purple Island, Fabulous Christmas, The Magic Cooks, Let's Go To School, Winnie the Pooh, Christmas Frolics, Mozart in Love, Orpheus,  Western, Bunny at Sea etc.
Casting in movies, TV and radio broadcasts: A Cry for Help, Marriage Jokes, the Street, Paving Stones, Rhapsody in White, A Clinic on the Third Floor, I Am Your Baby, The Tale Tower (Radio Varna), etc.
Awards
- The big prize The Golden Mask for Play of Lights and Shadows and Yellow Boy at 5th International Festival of Puppet Theatres, Tehran, Iran /1994/;
- Prize for the most vivid and unusual means of expression in the performance Birds at Burborak Festival, Smolyan/1994/;
- Award for female part in the performance Portrait at the Festival of Chamber Performances in Vratsa /1998/;
- Collective Varna Prize 1998 for Portraits;
- Varna Prize 2002 for the performance Folklore Fantasies;
- Audience's prize for Folklore Fantasies at the Puppet Festival, Tolosa, Spain/2003/;
- Best performance prize for Folklore Fantasies at the 5th Asian International Puppet Festival, Taipei, Taiwan /2004/;
- Best Performance Prize for Thumbelina at the 6th Asian International Puppet Festival in Taipei, Taiwan /2005/;
- The big prize for the performance Thumbelina at the International Puppet Theatre Festival in Shanghai, China/2005/;
- Award for Thumbelina by the international jury for best vision of a children's performance at the 15th International Puppet Theatre Festival Three Are Too Many, Two – Not Enough, Plovdiv /2006/;
- Award for the acting ensemble for the performance Folklore Fantasies at the 8th International Festival of Performances for Children The Magic Curtain, Targovishte/2007/;
- Award for Experimental and New Forms for The Cave and the Shadows at the 5th International Puppet Theatre Festival for Adults Pierrot, Stara Zagora/2007/;
- Varna 2007 Award – collective,for the artistic team having realized the performance The Cave and the Shadows;
- Prize for development of the theatre's means of expression - for The Cave and the Shadows at the 14th International Puppet Festival The Golden Dolphin /2008/;
- Награда "Варна" 2008 индивидуална за цялостно творчество;
- The big prize The Golden Dolphin for an overall performance(section performances for adults) Outlook of a Stump and Prize for artistry (section performances for adults) - to the artistic team having realized the performance Outlook of a Stump at the 15th International Puppet Festival The Golden Dolphin, Varna/2011/;
- Varna Prize 2012 for the performance Outlook of a Stump;
- IKAR Award 2014 for Best Performance for Legally Liar;
- Special IKAR Award 2015 for striking imagery for Silent Legends;
- Varna Prize 2015 to the team of the performance Silent Legends
- 2016 ASKEER Nomination for Best Supporting Actress:Diana Tsolevska for her part as Nikanor Metelkin – assisting director in The Purple Island by Mikhail Bulgakov, staging by Tedy Moskov, Varna State Puppet Theatre
- Varna Prize 2017 to the team of the performance Winnie the Pooh after A. Milne, directed by Biserka Kolevska
- The Grand Prix "The Golden Dolphin" is bestowed to Varna State Puppet Theatre, Bulgaria for the visual performance based on motifs from ancient mythology "ORPHEUS". Director – Boian Ivanov, stage design and costumes – Svila Velichkova, choreography – Tatyana Sokolova, music - Hristo Namliev, video mapping - Todor Todorov at 17th The Golden Dolphin International Puppet Festival, Varna, 2017
- Award for team work in the creation of the characters by the meanings of improvisation and for the stimulation of the imagination of the young spectators for The Magic Cooks at the 19th  The Magic Curtain International Festival of Performances for Children, Targovishte, Bulgaria